Review by Dilshan Senaratne - Pics by Kassapa Jayasinghe
Jazz at the Mews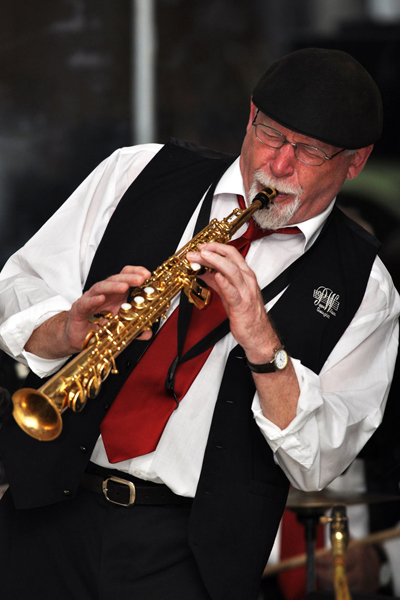 The most soothing effects that emanate from the tunes of jazz music was on showcase at the Park Street Mews on Saturday 25 August in view of an enthusiastic audience who braved the rainy weather as Pippa Wilson, the Australian based queen of jazz accompanied by her Swintet, gave one of the most memorable performances at the Colombo Music Festival.
Pippa captivated the gathered audience with the rare vocal quality characteristic of a performer who demands the full attention of her listeners. The ambience of the night at the Mews contributed largely to what was perhaps one of the most successful items to see the light at Colombo Music Festival.
The effortless grace and unwavering charisma that was a denotation of the performer's calibre wooed audiences who were clearly strong jazz music lovers. Pippa was featured on the CMF website as having seduced audiences across the globe in a variety of platforms.
Her profile quotes it the best "As a performer, Ms. Wilson comes on like champagne cut with bitters, as she effortlessly enchants all kinds of audiences with her vitality and warmth. When Pippa Wilson sings, audiences are swung and love it".
The gathered audience made an immense contribution to the event's success consisting of a wide age range united by their evident love for jazz music. Attention was completely paid and the pin drop silence at the Mews attested the success of the event, a rare sight at the Colombo Music Festival.
The rain if at all complimented the soothing ambiance sealing the Mews in a private haven made exclusive for the audience and the performers. Dim lights and friendly staff alongside a succulent menu of tantalizing cuisine sealed the night's brilliance reminiscent of a cozy French deli, a welcome getaway from the city stress on a Saturday night.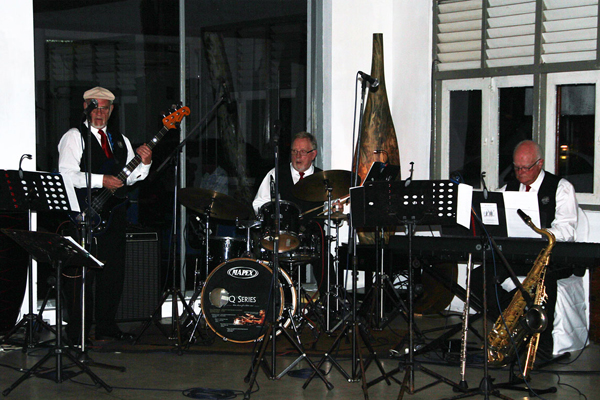 The entire audience remained at their seats throughout the entire performance and hung around long after to engage each other in a pleasantly dazed mood. The event was a reflection of the potential that the Colombo Music Festival packed within its parameters had it been executed efficiently.
Pippa and the Swintet concluded on one of the most positive notes to a standing ovation and left the gathered music lovers a memorable touch of Jazz music, which will remain, etched in their memories. Kudos to the organizers and Pippa for possibly one of the best fringe events of the Colombo Music Festival.